A recently exposed vulnerability in Netgear routers could be leaving you at risk.
There are many different ways that cyber attackers can reach their victims but Netgear may be making it even easier for them. For months now there has been a vulnerability in some Netgear routers and it is yet to be fixed by the company. While this may not seem like something you should immediately concern yourself with, it is putting you at risk.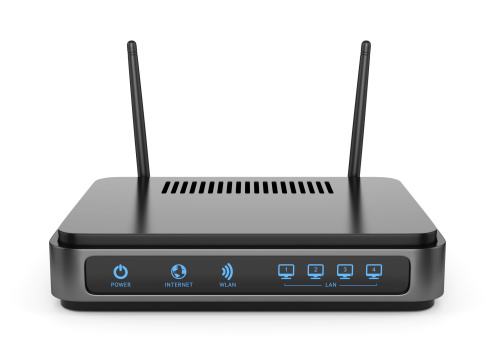 The Result of the Vulnerability
The vulnerability in the Netgear routers leave a space for hackers to come in and control the home networking devices. It has been months, since August 25 to be exact, since Netgear has been notified of the vulnerability. This has left plenty of time for cyber attackers to get into home networks and release viruses, botnets, and other types of damaging cyber attacks on victims. It was not until Andrew Rollins, the individual who exposed the flaw to the company back in August, went public with the information three months later that Netgear decided to actually do something about it. Now, the company has released a tentative fix for some models but not all models are safe yet and the fix for the few models may not work for all customers, according to Netgear. The flaw in the devices allow unauthenticated web pages to access command lines. When this happens, malicious commands are executed and it could result in an entire system takeover. While Netgear said that only three routers were vulnerable, it has now been confirmed that eight of the router models are affected. The models affected are R6250, R6400, R6700, R7000, R7100LG, R7300, R7900, and R8000.
How to Protect Yourself
At this point, you may have already noticed some odd things happening on your home network. That does not mean it is too late to do anything about it and re-secure your home network. One of the recommendations from individuals outside of Netgear is to discontinue the use of such devices. Instead, you should purchase a new device that does not have a flaw. Another recommendation is to simply stop using it until a fix is available. Right now, there is no way of knowing exactly how many devices are affected by the vulnerability and how many devices have been hacked by cyber attackers. Until something more concrete is provided, it is best to not open yourself up to the potential of an attack. It is possible that none had been compromised before the release of the information but now that it is public knowledge, there will be some attackers looking to take advantage of the flaw for their own gain. Instead of running the risk, use the recommendations above and ensure that you have other forms of protection for your devices such as anti-virus. Since we do not know the severity of the attacks if there are any, we also do not know how to fix them going forward. If you are a Netgear router owner, you should check your router immediately to see if your model is included in the vulnerability.
Learn how you can better protect yourself digitally in SALINAS by contact Alvarez Technology Group, Inc. via info@alvareztg.com or (831) 753-7677 today.