Thermal Imaging Solutions
ATG Thermal Protect is a highly accurate, thermal body temperature monitoring solution that is effective for fever screening. This solution allows for quick, accurate detection of elevated body temperatures.
Thermal imaging equipment can easily be installed and implemented in:
Healthcare Facilities
Educational Institutions
Agriculture & Manufacturing Facilities
Government & Commercial Buildings
Public gathering locations, conference centers & entertainment venues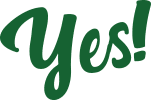 I Would Like To Learn More About The ATG Thermal Imaging Solution Allowing Us To Protect Our Organization.
Quick And Accurate Detection Of Elevated
Body Temperatures
ATG Thermal Protect includes the following features required to safely manage busy environments:
Safe, Effective, and Accurate Temperature Measurement
Accurate to within .5 degrees Fahrenheit
Maintain Social Distancing while screening
Video recording and contact trace available
Contactless and Fast Multi-Person Screening
Initial mass screening of large groups (up to 30 per second) to identify persons requiring additional temperature tests
Can be used between 3-9 feet away
Smart Alerting
Visual and auditory alarms can be configured
Thermal systems can be remotely monitored via Bluetooth and Wi-Fi
Fast & Contactless Multi-Person Screening
Alvarez Technology Group offers fixed, kiosk and handheld models that provide safe, effective & accurate temperature readings. ATG Thermal Protect is for organizations that recognize that this one element for operating in the new abnormal to keep your employees and clients safe, secure and successful.