On day one of the launch of the new Windows Server 2016, there will be support like never before to ensure your business hits the ground running.
It seems as though every time you turn around there is a new version of Windows. This year is no different. Microsoft is already planning on releasing Windows Server 2016. With every new version of Windows, there is a learning curve. It will always take time but if you do not want to deal with the pains of learning it through trial and error, there is another option. Instead, you can hire an MSP to manage your Windows 2016 servers and Citrix Deployments.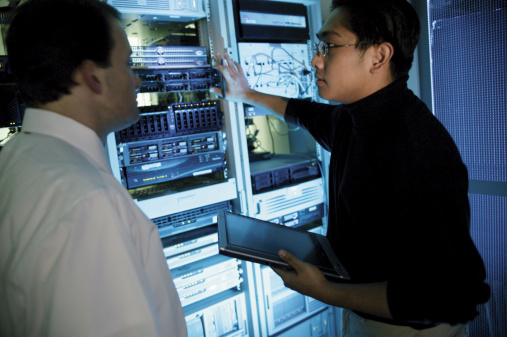 Why You Need This
The biggest reason that you need to do this for your business is because Citrix will be offering Day 1 support of Windows Server 2016. This information was released earlier this year but it has not resonated. This is a huge benefit if you take advantage of it this year. Immediately after its release, there will be support for you if you take advantage of it. What does this kind of support entail and what can it mean for your business?
Using it Day One
First, one of the biggest reasons to do this is because by choosing to have support from Citrix on day one of the release, you can actually use it on the release date. If you get the upgrade on day one, you can actually have it installed and ready to use that day. That is huge and it really is that simple. Years ago, you would have to wait for the new server and then spend years working on it before you could even use it. That is no longer true because now you can use an MSP to start testing it as soon as it is available. Other things you can do as soon as the server is available is test and publish your applications (Office 2016 or an application you have created), start launching your shared hosted server desktops, add your VDA, and even set up and begin app validation testing on the Server 2016 with AppDNA.
A Cloud Based Server
The new Windows 2016 server is a cloud based system that is ready to go when you are. It operates on several layers of security and makes it very easy to build your infrastructure for applications and your business. It is an innovative system that you want running for your business. Citrix and Microsoft have a strong alliance and you can benefit from it on the new server. Citrix will deliver support for the Windows Server 2016 beginning day one until you are comfortable using it. It has never been so easy to transfer to a new server system.
Many changes are coming and the new Microsoft Windows Server 2016 is just the beginning. If you are looking for help in SALINAS, look no further than Alvarez Technology Group, Inc.. You can contact us by (831) 753-7677 or info@alvareztg.com for assistance.