Too many business entities are woefully deficient in their backup plans. Many think that one or two external drives and some cloud backup is enough. Others have less than that in backup, simply depending on server rebuilding or replication in the event of a "smoking crater" type of disaster. But, it's not just the fire and brimstone disasters you should be planning ahead for. The frequency with which employee laptops and mobile devices are stolen or misplaced, for instance, is hitting epic proportions. Data loss from just one file on one PC can be devastating, especially if you are a covered entity under regulatory compliance that depends on having access to and protection of sensitive, personally-identifiable data.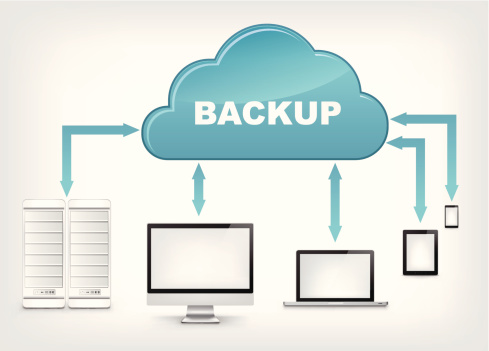 We all know what the worst-case-scenario can be for companies and organizations who fail to have adequate data backup and disaster recovery in place, so how can the enormous dearth of proper backup amongst so many companies be explained? Add to this the equal amount of laziness when it comes to testing the backup methods that are on hand, and you have a monumental recipe for cross-industry disaster.
All too often we see big-name companies (and many lesser ones, too) who failed to run proper backup testing, let alone have enough backup for the entirety of their data network – lose out big time following a data loss of some kind. For many companies, it's a huge HIPAA fine for a compliance violation; for many others not under regulatory compliance, it's a situation as bad as going out of business within a relatively short period of time because they lost vital data that server replication, even, could not restore. Shy of that is simply the cost of downtime while trying to retrieve or replicate a more minimal amount of lost data, which can be significant.
As Global Security Advocate Dave Lewis says, in an article on CSO, "Doing the bare minimum to pass an audit does you [or your users and customers] no favors." Lewis also remarks on the widespread phenomenon of backup inadequacy, "Why would a company not have a sound backup strategy?"
It likely all comes back to the "It can't happen to us" psychology afflicting businesses on a global scale. India and Japan, the CIA and NASA, Sony and Apple all thought "It can't happen to us," only to be proven wrong. The fact is, it can even happen to you, and likely will, Murphy's Law being the indomitable thing that it is. And, for many companies that have backup technologies in place yet fail to perform disaster-scenario testing, it's almost the same difference as not having any backup at all, or only one method of it implemented.
Companies who fail to have proper storage, encryption and replication for their data files are walking a perilous line in the sand, in other words. But, getting appropriate backup can be as easy as one phone call to an IT security expert. Why the informed masses of business executives still hesitate to make that call simply boggles the mind.
For Backup and Disaster Recovery's Sake
If you need further advice about backup and disaster recovery preparedness, Alvarez Technology Group, Inc. is a proven leader in providing IT consulting and cybersecurity in SALINAS. Contact one of our IT experts at (831) 753-7677 or send us an email at info@alvareztg.com today, and we can help you with all of your backup and cyber security questions or needs.