A common misconception in the world of business is that an email account is an email account is an email account. So long as you have the ability to electronically correspond with your clients, everything else doesn't matter, right? Why pay for something like enterprise email when you can sign up for a seemingly unlimited number of accounts from huge providers like Gmail for free, right?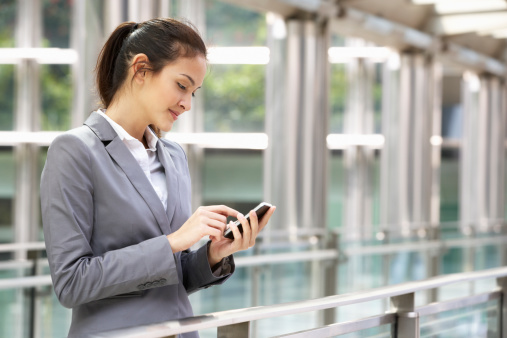 Wrong. For many, making even a small investment in a business-centric, enterprise email account can mean the difference between success and failure at such a pivotal time of your company's development. Enterprise email in general is hugely important for your business for a wide range of different reasons.
Enterprise Email is Attention-Grabbing
One of the most important aspects of enterprise email comes down to the fact that every aspect of your handle is customizable to meet your needs. Whereas a non-enterprise email address may read "[email protected]," your enterprise email address can literally be "[email protected]."
This signals a number of important things to both existing and potential clients right away. It immediately separates the wheat from the chaff, so to speak, and gives you an air of much-needed legitimacy that you wouldn't have any other way. It lets people know that you're serious and that you are a business worth communicating with. This type of branding can also be a great way to continue to get your name out about your company and can actually serve the same role as a business card in many respects.
Enterprise Email Builds Trust
Another one of the many benefits of enterprise email comes by way of the added features that you AREN'T getting when you sign up for an account with a free provider, particularly in terms of security. Free email providers are hacked all too easily and if someone with malicious intentions hijacks your account to send SPAM to your contacts list, you can kiss that trust you've already built goodbye.
Enterprise email, on the other hand, not only has SPAM filters but also advanced security protocols that help keep your account safe and secure at all times. This doesn't just give you the peace of mind that comes with knowing your own account is protected, but it also goes a long way towards creating trust in your customers by signaling that they won't be sent files with viruses attached, that they won't be receiving huge amounts of SPAM from your company and more.
Enterprise Email is About Growth
When you make the decision to invest in enterprise email, what you're really investing in is the growth of your customer. Business email providers aren't geared towards personal users – they offer features and incentives that make it easier to work how you want, wherever you want. An enterprise email provider will give you access to the types of features you need to gain valuable insight into how your employees are communicating with one another and with the outside world. They'll make it easier for you to help your employees respond to your customers in the best way possible. They'll make the process of adding new custom email accounts as your company continues to grow as effortless as possible.
More than anything, they'll make sure you have access to the tools you need to continue to grow and evolve into the type of business you always dreamed you would one day be running sooner rather than later.
Alvarez Technology Group, Inc. is the trusted choice when it comes to staying ahead of the latest information technology tips, tricks, and news. Contact us at (831) 753-7677 or send us an email at [email protected] for more information.