Are you looking for new ways to cut your business expenses? Have you thought about how using AI to lower your labor costs? Maybe you should.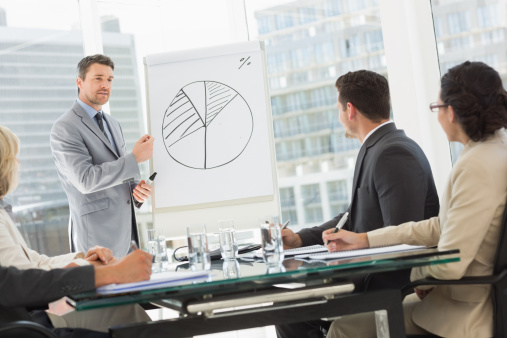 In today's economy, business owners need to find new ways to cut their expenses. Labor costs account for a growing percentage of the ongoing monthly expenses for many companies. Therefore, it makes sense for businesses to save money by eliminating unnecessary positions. Luckily, there are many computer applications that can streamline everyday tasks and automate the grunt work that used to require multiple workers.
Here are five applications that may lower labor costs for your small business.
Reduce Hiring Costs with Recruitment Software.
Recruiting software simplifies the entire hiring process including posting job listings on the most popular recruiting sites, managing multiple resumes, automating the selection process, scheduling interviews, and much more.
Studies show that a third of all job openings in the U.S. remain open for at least three months, and cost over $160 billion in productivity losses every year.  Besides the expense of lost productivity, the process of finding and hiring the right person for a job is expensive. Businesses spend an average of between 30 and 400 percent of the position's annual salary during the hiring process.
But when businesses use a dedicated recruitment software package, like Zoho Recruit, they can significantly reduce hiring costs by handling everything in-house, without the need to hire outside recruiters.
Cull Your Support Staff with a Chatbot
80% of businesses say they provide superior support service to their customers.  However, only 8 percent of customers agree. Customers value quick and competent service. Yet in 2011, 86 % of U.S. consumers stopped doing business with at least one company due to dissatisfaction with its support team.
Small businesses can reduce the size of their support staff, and please their customers by taking advantage of chatbots to answer the most common questions. A chatbot is a computer program that can interact through text and voice. The use of chatbots in the U.S. is growing, and they're widely used in Asia.
Chatbots can handle many customer service needs via social media, email, telephone, and websites. A company can reap the benefits of using chatbots even if it no one in the business is a technical wizard. Companies like ChattyPeople offer platforms for businesses to build their own chatbots without programming knowledge.
Let Tech Take Care of Your Social Media
Social media is huge when it comes to marketing. Hubspot revealed that 92 percent of marketers say social media marketing is an important part of their promotional campaigns. To stay competitive, small businesses must have a strong presence on social media like Instagram, Twitter, and Facebook. The problem is that content creation, its distribution, and engaging the public takes time. In fact, most companies spend a minimum of 6 hours a week dealing with their social media accounts. This forces companies to either hire more employees or pull current staff off other projects to ensure social media accounts stay up-to-date.
When companies use AI to manage the day-to-day activities of their social media accounts, they can continue to enjoy the benefits of promotion without breaking the budget. Small businesses that use Twitter should check out Meshfire which bills itself as the only AI for Twitter. Meshfire provides customers with an automated analysis of their accounts and suggests new users and meaningful content to share. Meshfire delves deep into the Twitter-sphere to uncover the next trending topics to keep a business one step ahead of the competition.
Big Data Offers Big Savings on Repair Bills.
Every time a machine breaks down, it winds up costing a company money. It's not only the cost to repair the machinery, but the income lost from decreased productivity. To prevent unexpected breakages, most companies run preventative servicing programs. This can prevent machines from requiring unexpected repairs.  Plus, using big data to analyze and predict when a piece of machinery requires service can save businesses money.
Companies like Augury offer businesses cost-cutting predictive maintenance tools. These tools can cut maintenance costs up to 30 percent, eliminate almost half of unexpected breakdowns, and helps to get machines back online in 1/4th the time. Businesses using it save an average of 8 to 12 percent of their operating budget.
Let AI Handle the Paperwork.
Businesses have tons of data stuck inside their servers, and getting it out of the network and onto a page used to require an employee. It doesn't anymore. Instead of wasting time analyzing data and then writing a report, employees can now let modern technology do it for them.
Software like Quill from Narrative Science can help a business unlock the full potential of their data. Quill does this by not only conducting the analysis of enormous amounts of information, but by using its built-in Natural Language Generation program to create highly readable, focused, and natural-sounding language (or what Quill calls Intelligent Narratives).
Companies from a wide variety of industries will benefit from using this technology to automate time-consuming and tedious tasks.
Although we're a long way from technology taking over and running a business, it's clear that this is where we may end up one day. We recommend that our clients look for ways to control labor costs with AI solutions.
Would you like more information or assistance with AI solutions?  Contact the IT Experts at Alvarez Technology Group, Inc. at (831) 753-7677 or info@alvareztg.com.  We'll be happy to pay a visit to your business in SALINAS.