Need a cost effective way to conduct meetings and stay in touch with employees or colleagues in different locations? Consider using Skype, which has options for businesses of every size. Try it today.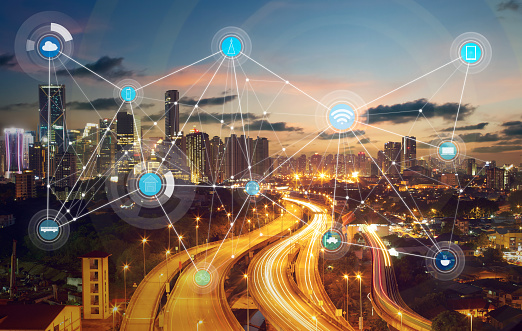 As a business owner, you may have partners or employees traveling, or located in different areas. Skype is a useful tool that provides multiple ways to communicate. Integrated into the Microsoft platform, you can video conference, exchange chat messages and make audio calls, with the software being flexible enough to use on a computer, television, or mobile device. Depending on how large the organization is, you may have different needs in play. For every scenario, there is an option available to increase efficiency and productivity for your team. Here are a few options:
The standard version of Skype can be used at home or in the office and supports smaller businesses. The service is free and is an excellent solution for up to 20 employees. If you need to make land or mobile calls, you can purchase credit to use on the account.
Skype meetings are used for small and mid-sized businesses who need a little more than what the standard Skype options provide. You can connect with up to 10 people for free, but the option switches to only 3 people after 60 days without a paid subscription. In this platform, additional features are available, including group HD web conferencing, use of a group whiteboard, use of a laser pointer, sharing screens, and the ability to mute or unmute participants. For those organizations that have a need to share visual information, this is a useful alternative. This option is only available to organizations in the United States.
Skype for Business is used in mid-sized to larger business models and has the capability to add up to 250 people into an online meeting. This is good for businesses that may have some local sales agents who meet on a regular basis or corporations that need to conduct training to many people at one time. It cuts down on the overhead costs of getting a conference or training venue, travel, food and beverage costs, and other contingencies involved. This platform has enterprise-level security, allows the organization to manage employee accounts, and is also integrated into your Office applications. There is a cost of $2 per user involved.
Being able to use one collaborative platform is not only useful but streamlines the communication process while being cost effective. Skype allows you to expand your organizational meetings without having to worry about travel and overhead costs for several individuals at a time. This is a viable alternative that keeps everyone on the same page.
For more information on how Skype can be integrated into your business model in SALINAS, Alvarez Technology Group, Inc. can assist. Give our team a call at (831) 753-7677, or contact us at info@alvareztg.com today!