If you are looking for the perfect tech gift for someone special this year, this is the only guide you need.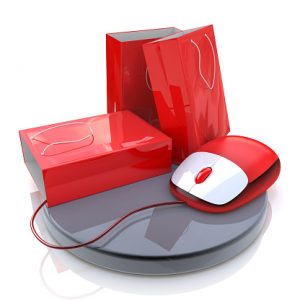 There are so many amazing tech gifts available every year for the holidays and this year is no different. There have been many advancements in technology and this year brought some amazing new gifts with it. This year, if you are looking for the perfect tech gift for a friend or family member in your life, this is the list that can help you find it. You may even decide that there is something you need for yourself here.
Home Tech
If nothing else, 2016 was the year home tech exploded. These are just some of the coolest items of the year.
Google Home
This item has only been on the market since October but it is a really cool one. It is the rival of Amazon's Alexa and Echo. It is a cheaper option than Amazon's so it makes a great gift if you are looking for a lot of the same benefits but want to save some money.
Nest Thermostat
If you have not yet heard of this thermostat, your life is about to change. It can be programmed to help you save money on your heating and cooling costs and it also looks pretty great in any home. It will learn your preferences and schedule and will also adjust the temperature based on your preferences. It is the smartest thermostat on the market today.
Wearable Technology
Everywhere you look, people have wearable technology. The most common form of wearable technology are fitness trackers and if you know someone who does not already have one, it is the perfect gift of the season.
FitBit
FitBit is the original fitness tracker but they have come up with so many more devices than the original one. Now, their trackers can monitor heartbeats, notify you if someone is calling your phone, and much more. It is the perfect wearable technology for someone who doesn't want a big smart watch on their wrist but is still very into fitness and tracking their every move.
Apple Watch Series 2
This year, the new series of the Apple Watch came out. While it may look the same, it has more capabilities as well as new options for the bands. You can't go wrong with the series 1 watch either so if you want to save some money, purchasing the older model is the way to go this holiday season.
Garmin
Garmin has come out with their own line of fitness trackers and GPS smart watches. They have a lot of variety in their line. Also, if someone on your list puts GPS capabilities at the top of requirements, this one may be the one to go with.
Ringly
This is a new wearable to the market and it is actually a ring. This gift may be better for the woman in your life but it is a pretty cool concept. They also have some bracelets that can track movements. This is a good option for someone who does not want a bulky fitness tracker or smart watch but still wants to take advantage of wearable technology.
Bluetooth Technology
For the people who love music but hate cords, this is the category for you. There are now so many options on the market that we are only going to review the newest and most popular ones.
Bose QuietComfort 35
These headphones are on the more expensive side but there is no denying that Bose is the best at canceling out noise and providing quality sound. These may be worth the price because you know they are quality.
CB3 Fit Sport
For the headphones you can use while going to the gym and working up a sweat, these are one of the best options. They are less expensive and durable. The design is built to keep them in your ears even if you are running on the treadmill.
Beats Pill+
For the person on your list that prefers to listen to music without headphones, the Beats Pill+ is a solid option. It has a 12 hour battery life and can be taken anywhere. What more could you want?
ukey SoundTank
This is the speaker that you want if you not only want to spend less money but you also want to be able to do more. The Soundtank is waterproof so you really can take it anywhere, even the pool or the beach, without worry. It can even be mounted on tripods for better acoustics.
Videography and Photography
Our list would not be complete without some of the coolest cameras around on the market today.
GoPro Hero5 Black
This GoPro was recently unveiled in September and it is the latest model released. It may be a bit more expensive but if you know anything about the GoPro brand, you know that the price is worth it. This new model has advanced stabilization and you can mount it anywhere. It is also waterproof and has a 2 inch touch display. Not only are the videos more stable, but now you can also take pictures with it.
Canon PowerShot SX410 IS
For the new photographer in your life, there is no better option this year than the Canon PowerShot SX410 IS. It is a fantastic starter camera and has all of the benefits and features that are important to learning the craft. The best part? It is not the high price of other professional cameras on the market. It is smaller in size and is comfortable to manage while using. Also, it still creates spectacular photographs that you would want from a Canon.
There are so many great new tech products on the market this year and they seem to be getting better and better. To learn more about these products and possibly some other cool things you can get in SALINAS for your friends and family, be sure to contact Alvarez Technology Group, Inc. via (831) 753-7677 or info@alvareztg.com.