January is the month to get organized. In fact, it is
Get Organized Month

. Your business should not be excluded from this and we want to help you organize your IT.

After the holidays are over, it is time to focus again on work and get back into the swing of things. Most people find that they have better success when they are more organized and ready for the year ahead. That is likely one of the main reasons that January is Get Organized Month. You can find countless tips online, especially during this time of year, on ways to organize your home, your desk, your computer, your email, and pretty much anything else you can think of. However, there is more to success in business than that, which is why we want to focus on organized IT for your business.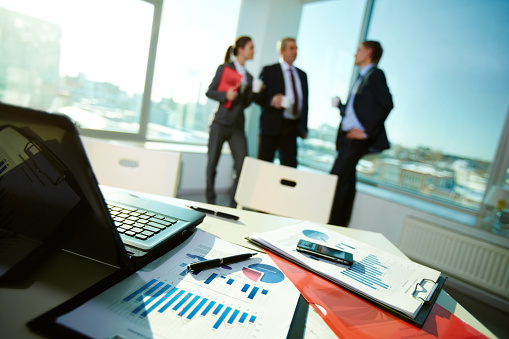 The Advantage of Businesses with Organized IT
Whether it is something you want to believe or not, businesses with organized IT tend to outperform businesses who do not have any kind of strategy or plan in place. If you do not have organized IT set up within your business, you likely spend a lot of time running around putting out "fires" instead of planning for the future and making better business decisions. That is the key difference for businesses that have organized IT. They can actually focus on ways to make the business better from a technology standpoint instead of simply trying to keep up. Having a plan in place that can help these ideas become a reality can make all the difference.
Tips for Organizing Your IT
Now that you know how important it is to focus on your IT and organizing it, you may be wondering where to start. Use these tips to help:
Align your business goals and your IT goals. The two go hand in hand and some of the things you want to do to improve the business can be done through your organized IT.
Develop your plan. Once you know what the overall goals are, you should detail your IT plan to get there. Make sure your plan is feasible because you do not want to put too much on your plate. However, you also want to make a plan that will impact your business so do not be scared of setting some high expectations.
Get everything under control. Before you can start working on your plan, if you do have "fires" that you put out regularly, you need to find a way to get all of that under control. It may even mean that you will need to bring on someone else part time until everything is well managed. Do what you have to do to focus on the goals outside of these daily tasks.
Frequently check in. Once you have your goals and game plan outlined, make time to check up on the status every month. Keep your IT accountable to meet your goals.
For more information on how you can organize your IT and make your business run smoother and more efficient in SALINAS, be sure to contact Alvarez Technology Group, Inc. via (831) 753-7677 or info@alvareztg.com. Even if you have never done this before, they can help you find the right solution for your business.