Proper management and incorporation of the latest digital services can keep your business running competitively
Staying on top of the business game is becoming increasingly more challenging in a world where more and more millennials are entering the workforce. Millennials, those who became young adults around the year 2000 at the dawn of the digital age, now comprise a considerable part of the workforce. From texting to Twitter, Instagram to iPhones, this segment of the working world came of age as computers and technology took more instantaneous roles in society. Harnessing their technological experience and fresh ideas can arguably be an asset to a company. Yet Millennials are also known for their susceptibility to hop from job to job, rather than building more long-term careers like their Baby Boomer counterparts.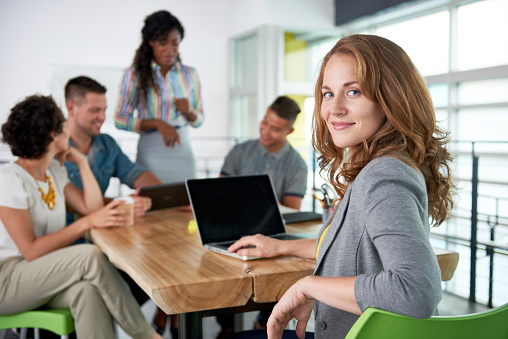 Attracting and engaging millennials, in the long run, can significantly add to your company and learning how to do this can help ensure your longevity and competitiveness in the market.
The best way to start in leveraging Millennial talent is to offer updated and cutting edge technology opportunities in your business. This is a smart move that will positively impact on all your employees and not just young hires. Outdated and slow running computers, phones and software is frustrating to anyone and can slow down productivity. Incorporating the latest technology into your business will promote greater satisfaction and help to keep employees from leaving out of annoyance. Employees who are comfortable and catered for are more likely to be loyal employees.
Dell, the computer company, recently conducted a survey of 4,000 employees from a variety of different businesses in 10 different countries. Their research generated 42 percent of Millennials who said they would leave a company that did not address today's standard of technology. The survey also reported that 51 percent of millennials think that virtual reality technology and the inter-connectivity of devices will be significant factors in the workplace in the coming future.
This thinking may come down to the fact that employees and especially millennials are also now greater consumers of technology. Young workers are more likely to grasp onto the critical needs for digital solutions to improve business function, growth, and sustainability. Addressing these expectations doesn't need to be an impossible or arduous task. Updating your technology has wave like positive impacts that can spread throughout your organization. Enjoying the fringe benefits of the latest technology from a managed service provider, or subscribed to as a service on a month-by-month basis is more economically feasible and allows you to take advantage of the exact services you need when you need them.
Applying this logic to a real life scenario can be a handy deciding factor. Imagine that you experience a fault in your server hardware. If you don't have an IT budget or your budget has been stretched, you'll likely have significant downtime which can actually slow down your business. The best way to insure against this is to have preventative and proactive IT management and maintenance through updated technology systems. Working with an IT services provider can help you map out the future needs and plans for your business so that you're properly prepared for and engaging with this valuable segment of employees.