Is It Worth it to Switch Your Data?
The cloud is all over the place, but that doesn't mean every business has jumped onboard. Find out whether or not it's worth it to your move your data, and who you should consider trusting if you do.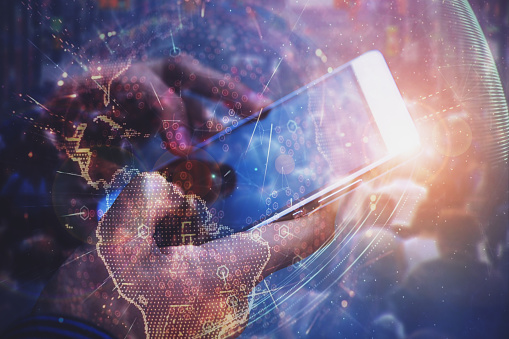 If you still see virtual data floating around in the sky when you hear about the cloud, then it might be time to rethink this picture. The cloud might be on everyone's minds (and lips) these days, but that doesn't mean those who speak about it really understand what it is and how it helps. With so many players crowding the game now, it's easy to see where the confusion comes from.
What Exactly Is the Cloud?
The best way to picture the cloud is to envision a group of people that specialize in storing data from multiple companies and organizations. Credit card information, demographic information, and medical documents are all kept in one place and organized according to efficiency and safety. The servers that hold everything are meticulously maintained and given the attention they need to continue functioning the way they were meant to. The benefits of this arrangement have been seen by both small businesses and large enterprises alike.
Security, Reliability, Savings
Essentially these are the three primary reasons you'd want to move to the cloud. Running your own servers is not only expensive, but it can also be downright inefficient. The majority of companies running their own servers are losing thousands of dollars over the years to power costs to run machines that are operating at a fraction of their capacity. Without the right controls (dedicated staff, environment fluctuations, etc.), websites can fail without notice. It can mean a loss of profits and productivity due to downtime from both customers and clients. Compare this to 99.9% uptime of cloud vendors or even higher. The cloud also gives small businesses the chance to experience what enterprise-security means regarding preventing breaches, leaks, and hacks.
Understanding the Market
IT teams can do more when they don't have the extra hassle of needing to maintain fussy servers, but companies still have a responsibility to be involved in the process. Without the right vendor, you may find yourself having a harder time with the migration than you think. You may be harder to gain access to your information or you may struggle with upfront payments. Looking for someone who has both the reputation and the experience can make your transition a lot easier, and your costs more manageable. A good vendor knows their success is predicated upon keeping the financial, personal and medical information safe from the evil eyes. Not only is it necessary for their clients, but also to comply with government recommendations. As such, they not only spend money meeting the state requirements but also invest countless dollars in research and resources to be on the watch for new threats.
Alvarez Technology Group, Inc. is the trusted choice when it comes to staying ahead of the latest cloud developments and can provide you with tips, tricks and news. Contact us at (831) 753-7677 or send us an email at info@alvareztg.com for more information.