Virtual Health Templates allow medical practitioners to more incorporate VoIP with ease, letting them communicate with patients more quickly and efficiently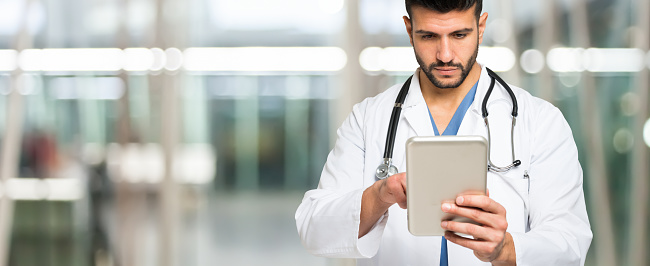 Communication is crucial in modern medicine. The faster and more efficiently that doctors, patients, and staff can contact each other, the greater the effectiveness of care and the lower the rate of mistakes. By incorporating VoIP technology in a medical context, Virtual Health Templates enhance the speed and quality of medical communication, leading to improved health outcomes:
Template Tenacity
The Virtual Health Templates are an open source software product from Microsoft Office 365. They help hospitals, doctor's offices, and other healthcare facilities more easily incorporate Skype for Business, adapting the VoIP platform to the specific needs of their organizations. Healthcare providers can use the templates to build apps, portals, and other applications that are linked to their management, scheduling, and information systems. Many healthcare organizations have already found a variety of requests for Virtual Health Templates, including:
RingMD– This health startup uses the templates to connect patients and specialists from across the globe in real time.
GE Healthcare– GE has used the models to provide Virtual Office Visits, allowing patients to consult their doctors from any location.
CareFlow– This UK-based health IT company connects Skype for Business with other workflows, ensuring that virtual consultations are automatically recorded.
Cambio– A firm committed to helping doctors and patients communicate digitally, Cambio has used the Virtual Health Templates to improve the usability of its platform.
The number of organizations adopting the Virtual Health Templates is likely to increase, making VoIP an essential part of modern medicine.
Medical Marvels
By facilitating the use of VoIP in healthcare, the Virtual Health Templates provide a myriad of benefits for patients and practitioners alike, including:
Saving Time– Virtual consultations allow medical professionals to see a larger number of patients in the same timeframe while keeping patients from the time it takes to travel to a physical office. The templates also reduce the time required to implement virtual consultations, as they provide a layout that medical offices can quickly adapt to their needs.
Lowering Costs– In addition to making VoIP integration less time-consuming, the templates also make it less expensive by reducing the need for functional programmers to adapt existing communications technology. By helping virtual consultations to become more widespread, they also give patients access to more affordable healthcare options, lowering their doctors' bills and insurance premiums.
Spurring Improvements– By giving hospitals and doctor's offices access to a range of site functions, the templates provide them more options to enhance or expand their communications. Thus if a current VoIP feature is not working well, companies can quickly improve upon it.
Refining Records– Hospitals and offices that implement virtual consultations often have trouble incorporating the data from those consultations into their conventional recordkeeping process. The Virtual Health Templates can be easily linked with existing storage systems, ensuring that communications updates do not lead to documentation problems.
Alvarez Technology Group, Inc. provides insight into technological changes in healthcare and all other SALINAS fields. To learn more about the changing nature of IT, contact info@alvareztg.com or call (831) 753-7677 today.