Every healthcare practice or organization needs to take steps to ensure that their technology is secure, reliable, efficient, and HIPAA compliant. If these requirements aren't met, it's only a matter of time before auditors will be knocking at your door, and shutting you down.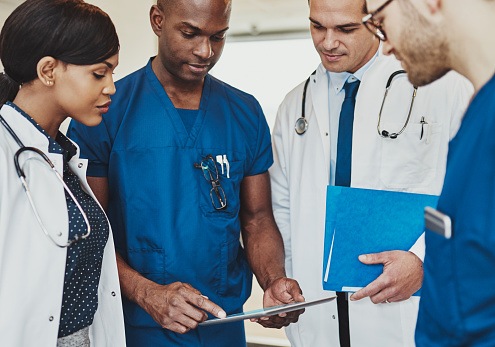 HIPAA compliance is serious business. Which is why it's so important to have a Healthcare IT Advisor (HIT) involved with your organization. Without the guidance and expertise we provide, you risk falling short of your compliance goals without even realizing it.
Our HIT Advisor can make sure that your technology:
Is running at peak performance
Is dependable and secure
Supports your HIPAA compliance efforts
Part of achieving and maintaining compliance is ensuring that your staff can securely store and access PHI. By conducting periodic HIPAA Risk Analyses, our HIT Advisor can confirm that your protocols are effective, and being followed by your staff. These Risk Analyses check for vulnerabilities in all of your PHI-containing systems, and help the Alvarez Technology Group, Inc. team to develop solutions to safeguard your PHI.
More than simply being a useful tool, HIPAA Risk Analyses are a mandatory part of HIPAA compliance. This is especially important for organizations receiving EHR incentive payments, as failure to complete ongoing Risk Analyses can result in your organization being held liable under the False Claims Act.
Failing to conduct a HIPAA Risk Analysis can also increase your risk of suffering a data breach, or being hit with penalties and fines from the OCR. Completing a Risk Analysis on your own is an expensive and complicated process, and without knowing exactly what it is you're trying to accomplish, it likely won't be as successful as your need it to be.
A HIT Advisor can alleviate these risks, and make reaching and maintaining HIPAA compliance a smooth and stress-free process.
Don't leave the future of your healthcare organization to chance. Contact us at [email protected] or (831) 753-7677 to find out more about the difference a HIT Advisor can make.