Microsoft has been busy adding popular apps to its Office 365 platform. Now small businesses that weren't ready to make the investment in O365 have more reason to do so.
---
If you haven't signed on to Office 365 you'll want to now.  Once you take a look at these great, new applications, you'll be convinced that using O365 can revolutionize your small business.
Call your Microsoft Office 365 consultants at Alvarez Technology Group, Inc. today.  Call (831) 753-7677.
---
Microsoft Connections
Email marketing is an important tool to grow your business, but it can be overwhelming for a small business. Now, with Microsoft Connections, you can easily create professional-looking email marketing campaigns.
Use their pre-designed templates for newsletters, announcements, subscription forms and more.  This is important because it's been shown that appearance is a vital factor in conversions.
Because Connections is closely integrated to Microsoft Outlook, you can manage your subscribers, and target specific groups of customers and prospects. With it you can record new sign-ups, and calculate your open rates with activity analytics.  Plus, it's free when you sign up for O365.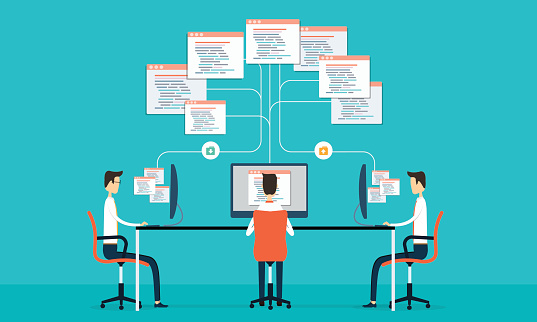 Microsoft Listings
To reach new and existing customers, it's essential that your business gets listed online in places like Google Business Profiles, Facebook, Yelp, and so on. They give you more channels for conversions and engagement. However, doing this can be time consuming.
No longer!  Microsoft's Listings provides a dashboard so you can manage these listings easily.  With Listings, when you change one profile all of your other profiles listings are automatically updated.
You can also see at a glance how many people are viewing your profiles, and what they're saying about you. Yes, you could do most of this "by hand," but it all in one place is far easier.
Microsoft Invoicing
You need a positive cash flow to keep your business running smoothly. However, keeping up with invoicing in busy times can be challenging.  With Microsoft Invoicing you can quickly create professional-looking invoices and estimates.  The faster these go out, the sooner you'll get paid.
Again, there are other apps out there designed for invoice management, but because by Listing is tied into QuickBooks and PayPal via Office 365 you can accept credit and debit cards online, and sync data, and transfer invoicing information to your accountant— everything the modern small business needs to grow.
Skype for Business
If you haven't looked into Skype for Business, you must give it a try—It's one of the best apps for web conferencing in a professional setting, especially if you have contacts around the world.
You can create group connections with anyone who has a phone or an Internet connection.  Plus, you can manage conversations with automatic subtitles, translation, and other communication tools.
Skype for Business is compatible with the Office suite, allowing you to easily schedule meetings, or join Skype conversations right from Word and PowerPoint. If your current web-conferencing tool isn't cutting it, take a look at Skype for Business.
Microsoft Teams and Yammer
Yammer is a social media app that Microsoft purchased. It provides some great features that mix perfectly with Teams.  Teams' integration and additional tools make let you pull data from SharePoint, OneNote and Skype at any time during a conversation.  With it you can even pop open documents and work on changes right there for fast and easy collaboration.
Create different chats based on specific topics or projects:
Shift conversation members fluidly depending on exactly who needs to be involved: and
If you already use project management software, there's a good chance that it will also be compatible with Teams!
Teams will be your ideal "hub" for teamwork.
Sway
Sway makes it easy to create and share interactive reports, personal stories, presentations, and more. You can easily design and present information in modern, interactive, and attention-getting ways.
Pull in information from online sources, and whip up a clever creation that you can then share and publish with anyone you need. Add your own text and pictures, search for and let Sway do the rest.  It's ideal for everything from investor presentations to workplace training for new employees.
Outlook Customer Manager
Customer Manager works particularly well with Outlook's Connections. It uses Outlook to fuel data for lead contact info and where they are in your sale/marketing process (conversations, appointments, and more). CM keeps tracks of these things, reminds you to take action, and gives you to-do lists. It's ideal for a busy account manager in a small business.
Microsoft Stream
Stream is a platform that allows you to share videos securely throughout your organization using applications in O365 like Teams and Yammer. You're always hearing about just how important videos are to today's marketing and engagement – now you can freely share video projects, and even company video messages across your system without worrying about security issues.
For more information about Office 365 and these revolutionizing applications for your growing business in SALINAS, contact Alvarez Technology Group, Inc.. Our IT services and expertise can help you reach your goals. Call (831) 753-7677 or send us an email at: [email protected] to schedule no-cost, no-pressure consultation.