If you do not know anything about migrating data from one system to another, you need to consider outsourcing. For G Suite migrations to Office 365, an MSP may be just what you are looking for.
Any type of company migration can be a large undertaking. It doesn't matter if your business is big or small, there can be mishaps along the way that occur if you do not know the right types of processes to utilize and if you are not well versed in the methods. Instead of trying to handle your G Suite migrations to Office 365 on your own, it is much better to choose an MSP for the job.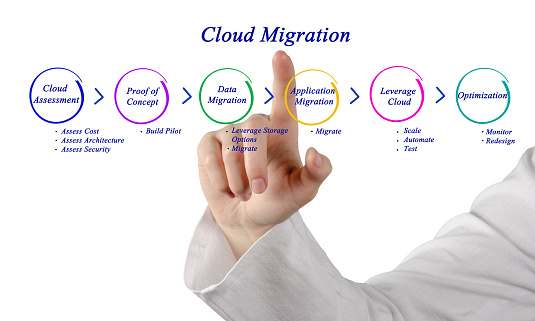 What is an MSP?
MSP stands for managed service provider. A managed service provider is in the business of providing outsourced management responsibilities and functions to a business. An MSP can be used for on demand services as a one-time deal or they can be brought in for more regular work. An MSP is designed to provide serves as needed and will manage and supervise the services promised until they are completed. It is typically a business model that runs on contracts and service agreements. It is a good option if you do not have the expertise in an area or if you simply do not have the time.
Reasons to Use an MSP for G Suite Migrations
For most people, having knowledge about G Suite and Office 365 is important but it does not go so deep as how to manage migrations from one to the other. That is one of the main reasons people want to use an MSP. They do not want to waste time trying to learn how to do it. Instead they want to bring in a professional. An MSP is the perfect solution for the issue. You can find one that has extensive experience with G Suite migrations and can help ensure they are done in a timely manner. They also know how to get the job done without messing up your data files or leaving something behind. For someone who does not know how the system works, this can happen quite often. In the end, unless you are an expert in the field, it is important to find someone who is to manage the migration for you.
How to Find the Right MSP for Your Needs
When you are searching for someone to manage this task for you, you do not want to make the mistake of choosing the wrong person. Instead, you want to take your time interviewing and ensuring that they can do what they say they will do. You may even want to get some references and talk to companies they have worked with prior. The last thing you want is an MSP that cannot do what they say they can. You do not want to waste money on the services just to find out the services are not up to par with your expectations. Once you have found an MSP that you want to work with, you should take time to set those expectations. Tell them exactly what you want to happen so they can tell you what you can expect from the process. You should have the right expectations going forward so you can make sure everything is on track and you can ensure that the work is getting done the way it is supposed to be.
For more information on how you can find an MSP for your G Suite migrations, be sure to contact Alvarez Technology Group, Inc. in SALINAS via (831) 753-7677 or [email protected].