Are you wondering if your business can benefit from using Office 365 Business? Stop wondering. It will.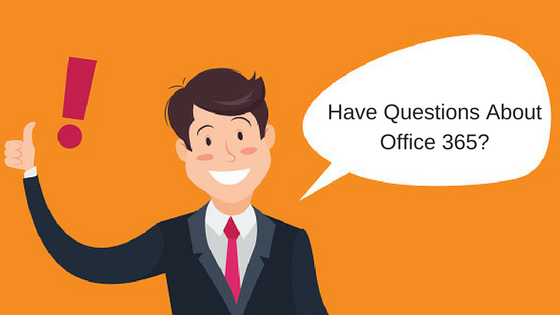 I work with a wide range of clients who run various types of businesses. Whether a client is a solopreneur who's just starting out, or someone who's been at the helm of a 50+-person company for decades, I find most business owners tend to share the same concerns about their companies.
One of the most common concerns my clients have is whether they're doing enough to create a lean company that doesn't sacrifice productivity to save a few dollars. When one of my clients comes to me and expresses this doubt, I always ask which business-application package he or she is running.
I firmly believe that using the best software makes the best companies. That's the reason I always recommend, without hesitation, Microsoft Office 365 Business to every one of my clients. Office 365 Business offers a company of any size the tools it needs to succeed.
Six Reasons Why Office 365 Business Is the Perfect Fit for Any Company
Although I think Office 365 Business is the best business application suite out there, let me take a few minutes to explain what makes it so special, and why you should use it for your business.
There's no need for your staff to learn new applications. It takes the average employee 20 hours to learn how to operate a new application. That's about half of a work week. Office 365 Business comes with the business applications your employees already know how to use, like Word, Excel, and PowerPoint. When businesses use Office 365 Business, they can ensure that even new hires can get straight to work without extensive training.
Documents are available from any computer anywhere there's an Internet connection. It's time to retire your server. Employees now have the ability to access work documents without being tied to a desk in the office. This allows your staff to work remotely from home, or on the road, and gives your sales force in the field the ability to have complete access to your critical product materials, customer information, and forms on the fly. With Office 365 Business, your team will have all the up-to-the-minute, mission-critical information they need at their fingertips to make the correct decisions instantly.
Your team will have an unprecedented ability to communicate and collaborate. Multiple employees can collaborate in real time with Office 365 Business. They can use Yammer on their computers or any other device to keep up to date on the company's latest news and current activities. Try One Drive for Business or SharePoint, and let your employees easily share documents with each other while still preventing unauthorized access or changes. OneNote makes it convenient for staff members to leave notes and feedback for group projects, and Skype for Business makes one-to-one video chats, and even large meetings possible at the click of a button.
Your cyber-security fears are reduced. Hacking is always on the minds of business owners. It should be. In 2015, Duke University conducted research that revealed over 80% of all online U.S. companies have been hacked— That's 4 out of 5 businesses. Office 365 Business takes the security needs of every business seriously. Every subscription comes with high-level, built-in security and constant monitoring, 24/7, to provide one of the safest options available for your business. You can forget about waiting for security patches when you use Office 365 Business. Microsoft applies new security patches and updates as soon as they're available.
Lose your IT department. Keeping up with technology can take a lot of time and resources. Businesses that subscribe to Office 365 Business no longer need to worry about purchasing, installing, or updating multiple applications for each employee. Then there's the option of scalability. Since Office 365 Business is a per-user, per-month subscription service, it's easy to scale up or down whenever you need to. You can stop wasting time ordering and keeping track of hundreds, or even thousands of different licensing agreements. Stop worrying about buying and maintaining an office server; you just don't need it when your company works in the cloud.
It won't break your budget. It doesn't matter if you run your business out of your apartment or rent an entire floor of a Class-A building—You can afford Office 365 Business. The per-user cost is ridiculously low—From just $5 a month for a bare-bones package, to $12.50 for EVERYTHING. You can't find a better deal on such a wide range of incredibly useful business applications anywhere.
Isn't Your Business Worth Office 365 Business?
There's only one thing you should be thinking about, and it's this: Why didn't I switch to Office 365 Business years ago?
I can't answer this question for you, but I can encourage you not to wait any longer.
Remember, Office 365 Business is the best business application for every business because:
It's easy to use.
It allows employees to work from anywhere.
It promotes collaboration and communication.
It's probably safer than your current solution.
It is so simple you don't need an IT department.
And it's one darned good deal.
For more information about Microsoft Office 365 Business, or for anything IT, contact Alvarez Technology Group, Inc. in SALINAS at: [email protected] (831) 753-7677