October Is National Cybersecurity Awareness Month — Does Your Cybersecurity Need A Checkup?
This time of year isn't only notable for Halloween, and the upcoming presidential election — it's also a time to double-check your cybersecurity measures and make sure you're keeping your organization's data safe.
Did you know that October is National Cybersecurity Awareness Month?
It's the perfect time of year to double-check your cybersecurity and make sure it's up to standard. The point is to make sure you have all your bases covered.
While you should be thinking about your cybersecurity more than once a year, at the very least, this is a good reminder to check-in and verify your security practices and processes.
Reality Check: Cybersecurity Has Never Been More Important
While we do try to avoid the "doom and gloom", it's important for everyone to understand the threat that cybercrime poses to all of us. There are three reasons why you need to start taking your business' cybersecurity seriously:
The Threat Is Real: It's estimated that the global cybercrime industry will cause up to $6 trillion in damages in just a few years.
The Consequences Are Expensive: Today, the average phishing attack costs businesses $1.6 million, and the average ransomware payout is $116,000.
You're A Target: It doesn't matter whether you're a big target for cybercriminals like Capital One, or a small organization — 43% of all breaches involved small businesses in 2019.
The bottom line is that you can't afford to assume that you're safe from cybercrime — you need to know for sure, and you can't do so just by investing in a firewall and forgetting about it.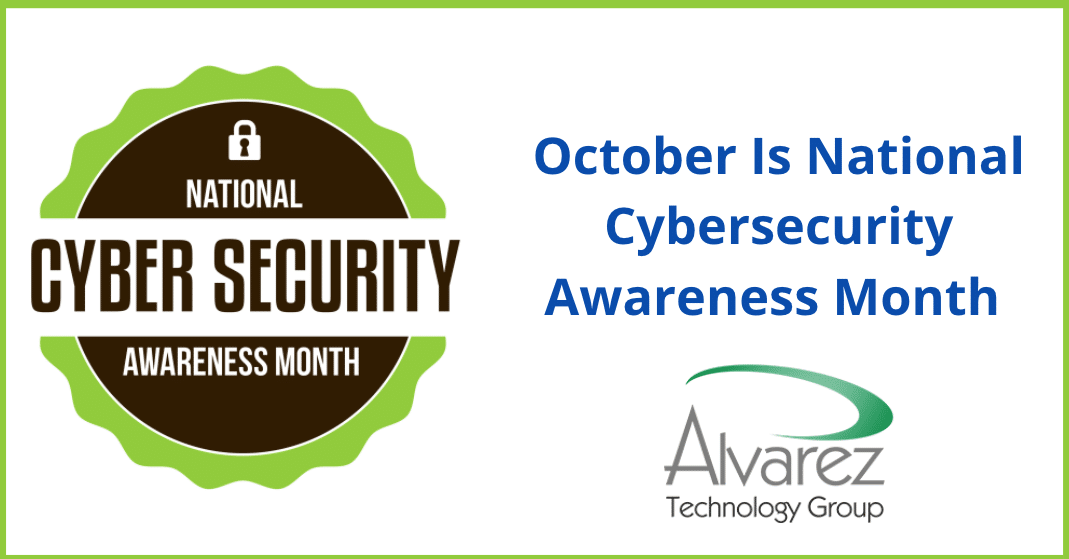 5 Simple Tips For Stronger Cybersecurity
Here are five quick tips to help you reduce your risk of being hit by cybercriminals right now:
Maintain Awareness At All Times: You need to pay attention and be suspicious at all times — whether it's a pop-up, an email that's trying to get you to click a link, or a public Wi-Fi network, you need to consider the risk it poses to you.
Manage Your Passwords: One of the best ways to maintain complex passwords is with a password manager. Password managers are the key to keeping your passwords secure. A password manager generates, keeps track of, and retrieves complex and long passwords for you to protect your vital online information. It also remembers your PINS, credit card numbers, and three-digit CVV codes as well. Plus, it provides answers to security questions for you. All of this is done with strong encryption that makes it difficult for hackers to decipher.
Use A VPN: When you use a virtual private network (VPN), your data is encrypted, or hidden, as it moves from your device to the VPN and then continues onto the Internet. That makes it harder for an attacker to identify you as the source of the data, no matter whether you're on your mobile device's data connection, or using an unsecured retail Wi-Fi network while you're in line for coffee.
Keep Your Data Backed Up And Recoverable: If you have a data backup solution, your data is protected against cybercrime attacks like ransomware. With a comprehensive backup data recovery solution, you can restore your data at a moment's notice when necessary.
Stay Up To Date: Did you know that one of the most common ways that cybercriminals get into a network is through loopholes in popular software? Much of the software you rely on to get work done every day could have flaws — or "exploits" — that leave you vulnerable to security breaches. To address this, developers regularly release software patches and updates to fix those flaws and protect users. This is why it's imperative that you keep your applications and systems up to date.
Bonus Tip: It's Time For Your Cybersecurity Checkup
If you do nothing else during Cybersecurity Awareness Month, you should at least take this opportunity to get a second opinion on your IT defenses.
Alvarez Technology Group is here to help.
Our team will assess your cybersecurity for you. We will take an unbiased look at your systems to determine where they may be vulnerable to external threats.
The key objective of this assessment is to find any vulnerabilities that can compromise the overall security, privacy, and operations of your network.
Identify Your Risks: The Alvarez team will comprehensively test and evaluate your IT network to provide you with a clear roadmap to proven cybersecurity protocols.
Discover The Right Solutions: Once the results are compiled, we deliver solutions to you directly. Our team will summarize your firm's IT strengths and weaknesses while laying out a series of sound solutions.
Optimize Your Processes And Budget: If and when there are opportunities for improvement, we will help you make upgrades to both meet your needs and keep your costs low.
Are You Absolutely Sure You're Secure?
Don't let this month go by without double-checking your cybersecurity. You can start improving your cybersecurity in three simple steps:
Book a meeting with our team at a time that works for you.
Let us assess your cybersecurity and address any vulnerabilities we find.
Get back to focusing on your work, instead of worrying about your cybersecurity.