Multi-Factor Authentication
Despite your organization's determined efforts to develop enterprise-level firewalls, encrypt data transmissions, and use on the most secure remote access points, a frightening cybersecurity reality persists. Valued employees remain your greatest liability. If that sounds like a hard pill to swallow, hear us out.
Hackers deploy wide-reaching and sophisticated schemes to target remote workers in an effort to gain access to their login profiles. Once they breach a device used to access your network, it's basically over for your company. Consider these statistics and the impact a data breach might have on your operation.
A hacking activity occurs every 39 seconds
The chance of a typical user getting breached is 27.9 percent, affecting at least 10,000 digital records
Major corporations suffer an average loss of $150 million per breach
Business email hacks average a loss of $24,439 per incident
Phishing and social media schemes reportedly increased by 16 percent in the last year
Hackers targeted 76 percent of businesses with phishing attacks
Nearly 41 percent of companies give workers unrestricted access to their network
With a username and password, cybercriminals enjoy unfettered access to your sensitive, digital assets. Business leaders typically make increased year-over-year investments into digital security. But unless you can oversee every decision an employee makes during their work hours and personal time, cybercriminals have a reasonably good expectation of tricking someone into making a fatal misstep. The solution to ongoing network vulnerability is to roll out a multi-factor authentication system that keeps network access out of the hands of hackers.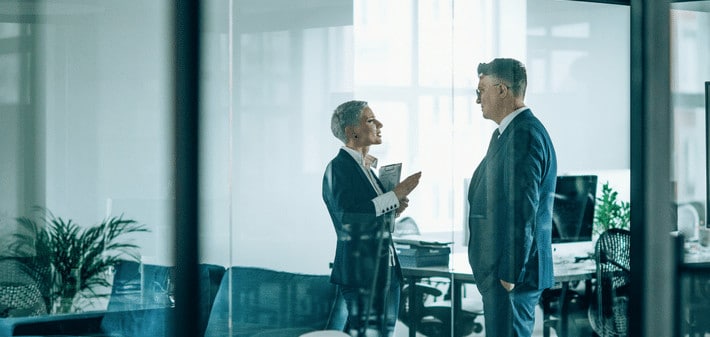 Multi-Factor Authentication

 Delivers Best Possible User Defense
Multi-factor authentication — commonly called MFA in cybersecurity circles — requires one or more additional steps when verifying a user's identity before accessing your network. From upper management to frontline personnel, everyone works with the login profile policy established under your cybersecurity policy. Then another quickstep is required before someone can move forward.
One of the critical factors that makes MFA part of a hardened defense stems from the fact that hackers will not have access to the information provided in the additional step. Swindling a username and password is child's play, given the clever schemes hackers develop every day. But invading your laptop, desktop, or another device, plus a secondary platform is a hurdle cyber-thieves cannot clear.
There are also MFA strategies that allow users to log in and leverage MFA security on a single device. The key to successfully preventing a data breach is creating a strategy that keeps one necessary item out of a hacker's reach.
MFA Prevents Common & Clever Hacking Schemes
Both Google and Microsoft indicate that MFA ranks among the best possible cybersecurity defenses available today. Microsoft reports that the strategy deters 99 percent of automated attacks. If you are a decision-maker who remains unsure about the benefits of MFA, consider these common user profile login attacks.
Phishing Attacks: These schemes routinely impersonate a trusted source and deliver a call-to-action electronic message. This may be via email, text, or automated voice. Once a user logs in, visits a phony website, or clicks on a malicious link, hackers quickly infiltrate the device and your network.
Spear Phishing Attack: This similar method usually gathers background information to target specific employees. By personalizing an electronic message using professional network or social media information, hackers gain your confidence and login profile credentials as well.
Keystroke Schemes: Sophisticated digital thieves possess patience that greatly increases the chances of a network breach. Keystroke strategies slip malware into a device that registers the websites, and the letters, numbers, and characters used to access a profile. Stealing a username and password couldn't be any easier.
Credential Stuffing: When organizations use their email as a primary username, hackers only need to unveil the password. Many use automation to run common passwords against known usernames. In these cases, it's only a matter of time before your network suffers a massive breach.
It's not uncommon for business professionals to consider these vulnerabilities and imagine how it could happen to your organization. The next thought is usually about worst-case scenarios. That tends to be the X-factor.
Hackers may pilfer off your digital assets and sell them on the dark web. This may include sensitive employee and client identity information. The worst-case scenario generally includes civil lawsuits, damaged industry reputation, and massive loss of revenue. Upwards of 60 percent of small businesses reportedly go bankrupt within 180 days of a data breach.
Multi-Factor Authentication

 Solutions Harden Your Cybersecurity Defense System
At the Alvarez Technology Group, we work closely with business leaders to select the MFA solution that best serves your needs. This may include having a code sent to a secondary device each time a team member logs in to your network. Other MFA options require pressing a finger to the screen so the device can scan it and match a fingerprint. Some next-generation options include facial recognition or retina scans. Regardless of how clever a cybercriminal's scheme, there are MFA solutions they cannot overcome.
Given the simplicity of the tool and enhanced protections it delivers, industry leaders would be well-served to adopt an MFA policy immediately. If you are a decision-maker at a Monterey County organization concerned about data breach protection, contact our Salinas, CA, office, and schedule an MFA solutions consultation today.