A Resurgence of Spam and Adware
Spam and adware showed alarming surges in 2016. Security breaches cause downtime, damaged reputation, and the loss of clients. Is your enterprise at risk?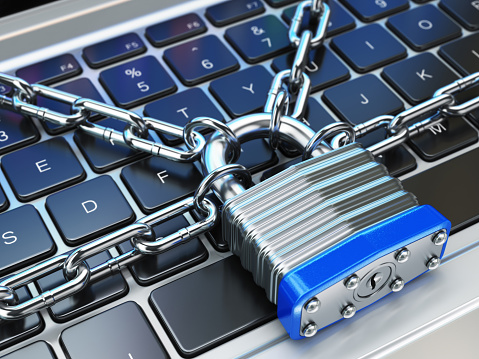 Just when you thought it was under control… Corporations are now seeing more spam and adware than ever before. Its resurgence brings increased risks of ransomware, phishing and bots. Spam now accounts for a staggering 65 percent of business email, and it's arriving via the addresses of known, opted-in customers.
Around 3,000 Spam Emails Now Sent Per Second
Spam had been significantly reduced around 2010 and was kept at bay through 2015. However, 2016 showed an alarming surge. It is estimated that around 3,000 spam emails are being sent per second, and around 8 percent of it is malicious. This represents a significant increase in attack attempts.
Is your enterprise's security solution up for managing this type of attack vector? When users open a malicious attachment or click on a malicious link, the attack nearly always hits the workstation. Endpoints can then be turned into bots almost immediately. Sometimes the attack is a ransomware infection.
Adware Can Take Over Your System
Adware is another growing threat in the corporate email realm. Ads are displayed either via pop-up adverts or on web pages on behalf of advertisers. However, malicious versions of these can carry sinister payloads that act on the user's browser windows and operating systems.
Internal settings can then be changed, and security systems undermined. In extreme cases, the adware can gain full control of the system it has infected. Once just an annoyance, ads have evolved to become a threat when used by hackers. Corporations cannot afford to just "hope for the best." A recent report by the Cisco company found that of 130 organizations, 75% fell victim to adware infections.
While some previously vulnerable applications like Adobe Flash are showing declining risk as an attack vector due to heightened awareness of vulnerabilities and business moves to HTML5, this isn't true on the boards. The use of combating exploit kits like Nuclear, Angler and Neutrino are more like playing an endless game of whack-a-mole with these invaders.
Servers Are Now the Main Target of Attacks
The increased use of cloud and SaaS services have made servers prime targets via application vulnerabilities and OS weaknesses. In fact, these areas are the Number One targets for attacks today, showing an increase of 34 percent in 2016. While network and client attacks are down, servers are now in the crosshairs.
Alarmingly, of the security breaches and alerts experienced by corporations, just 56 percent are being investigated. That means nearly half are not. While the right news is that many security incidents are being detected, it seems that internal security teams have been unable to keep up with the recent glut of spam and adware attacks.
IT departments may be overwhelmed and unable to get the gear from their various vendors to play nice. Budget issues and a shortage of adequately trained personnel are other factors.
The results of security breaches from spam and adware include downtime, damaged reputation, and the loss of current and future customers. Is your enterprise at risk? It's time to take a stand. Alvarez Technology Group, Inc. of SALINAS can help with security training, breach response tactics and risk mitigation strategies. Contact Alvarez Technology Group, Inc. at (831) 753-7677 or [email protected], and we'll discuss your options.