Which Tablet Is Best For You: iPad Or Microsoft Surface Go?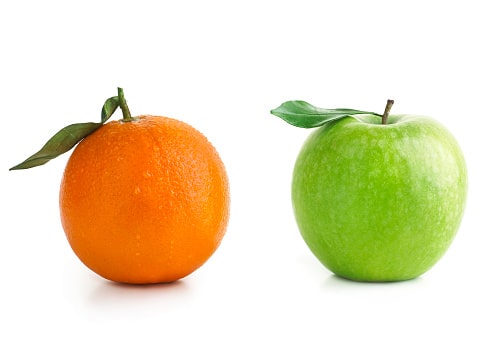 Microsoft recently announced a new budget-friendly tablet called the Surface Go with a lower price than previous tablets. This new Surface Go 2-in-1 tablet is Microsoft's attempt to make it more affordable and accessible for consumers. It doesn't have the muscle of the Core i7-powered Surface Pro, but it's half the price. To compete, Apple took a similar approach when it lowered the price of its baseline iPad to $329 ($299 for educators). It's not as powerful as the iPad Pro, but it's much less expensive for everyday customers.
Let's break down what each of these tablets, the Microsoft Surface Go, and the iPad, offer you and find out what is the best tablet for you.
Software
How are they similar?
Both iPad and Microsoft Surface Go are 10-inch tablets with optional keyboards and stylus pens. They also allow you to use a bunch of apps for both work and entertainment similar to a smartphone. Aside from those similarities, Apple and Microsoft obviously are different in just about every aspect of the software hemisphere.
How are they different?
The Surface Go comes with Windows 10 S. This is the scaled-down version of Windows 10 created specifically for tablets. It is similar to Windows 10 Home, but can only use apps from the Microsoft's Windows Store. Consumers are able, however, to upgrade to Windows 10 Home for free and use their Surface Go like a full Windows system.
The downside of this is that you can't then revert back to Windows 10 S later. The upgrade, in the long run, seems worth it, because the full Windows experience offers more flexibility than a tablet-only Windows product. While there's plenty of software available at the Microsoft app store, it pales in comparison to the amount you'll find from other sources of Windows software, or the Android or iOS app stores.
The iPad uses Apple's iOS, the same OS used by the iPhone. The iOS App Store features millions of apps of every kind, and you can enjoy the same user experience you do on the iPhone but in a larger version. The downside is that there's no way to get access to macOS or OS X Mac software that is in the MacBook Pro on the iPad.
Display
How are they similar?
Both tablets have 10-inch screens, and they both are capable of stylus use.
How are they different?
Apple has much better resolution, but Microsoft has an edge in display size. The Surface Go has an 1800×1200 10.6-inch PixelSense display custom-built for the tablet. The iPad's 9.7-inch Retina display has a narrower aspect ratio and a higher resolution, 2048×1536 pixels. In simpler terms, the iPad's screen is slightly smaller than the Microsoft Surface Go, but it is crisper, featuring a pixel density of 264ppi as opposed to the Surface Go's 217ppi.
Processor
Microsoft Surface Go
The Surface Go uses the Pentium Gold 4415Y CPU, which is a significant move down from a Core series chip. Not enough independent tests have been performed to see how exactly it will compare to the other Surface Pro tablets at this time.
iPad
The iPad uses Apple's A10 Fusion chip, the same one that the iPhone 7 used. It's a generation behind the A11 Bionic chip that the iPhone 8 and iPhone X uses, but it still does an extraordinary job inside a tablet.
Storage/RAM
The baseline Surface Go boasts 4GB of RAM and 64GB of onboard flash storage, twice as much as the iPad. The baseline $329 iPad features 2GB RAM, 32GB storage. Another edge the Surface Go has in this area is the ability to upgrade. The Surface Go has a microSD card slot, so you can expand storage, unlike the iPad.
Size
The iPad is marginally slimmer and lighter than the Surface Go. Apple's 9.4-by-6.6-inch tablet is just 0.29 inches thick and weighs 1.05 pounds. The Surface Go is a tad bit thicker (0.33 inches), a little larger in footprint (9.6 by 7 inches) and weighs a tiny bit more (1.15 pounds).
iPad 2018 and Surface Go-Specs Side by Side:
iPad 2018

                                                                    

Surface Go:
A10 Fusion chip (2.34GHz quad-core) with 64‑bit architecture; embedded M10 coprocessor
1.6GHz Intel Pentium 4415Y processor (7th-gen Kaby Lake)
2GB RAM
4GB or 8GB RAM

 

32GB or 128GB storage
64GB, 128GB or 256GB storage
9.7in LED-backlit Multi-Touch display with IPS technology; 2048×1536 at 264ppi; 4:3 aspect ratio; supports Apple Pencil
Intel HD 615 integrated graphics

10in IPS screen; 1200×1800 at 217ppi; 3:2 aspect ratio; supports Surface Pen stylus

8Mp rear-facing camera; f/2.4 aperture; Live Photos; Panorama (up to 43Mp); 1080p HD video recording; slo-mo (120fps)
8Mp rear-facing camera
1.2Mp front-facing camera; f/2.2 aperture; Live Photos; Retina Flash; 720p HD video recording
5Mp front-facing camera
802.11a/b/g/n/ac Wi-Fi; Bluetooth 4.2; Lightning port; headphone jack
802.11a/b/g/n/ac Wi-Fi; LTE later in 2018; 1 x USB 3.0 Type C; 1 x Surface Connector; microSD; headphone jack
32.4Wh rechargeable lithium-polymer battery; estimated battery life 10 hours (Wi‑Fi), 9 hours (mobile data)
27Wh rechargeable battery; estimated battery life 9 hours
iOS 11
Windows 10 Home in S Mode
240mm x 169.5mm x 7.5mm; 469g/478g (Wi-Fi/cellular)
245mm x 175mm x 8.3mm; 522g