These four elements of Skype For Business can make your work life better.
Voice Over Internet Protocol (VoIP) and unified communications and collaboration (UCC) has changed the way much of the world works, in making communication cheaper, more instantaneous and increasingly collaborative. Its impact is only growing, according to recent research, 60 percent of information and communications technology managers or decision makers in medium or large businesses claim that their growth and productivity strategy is focused on implementation of new technologies.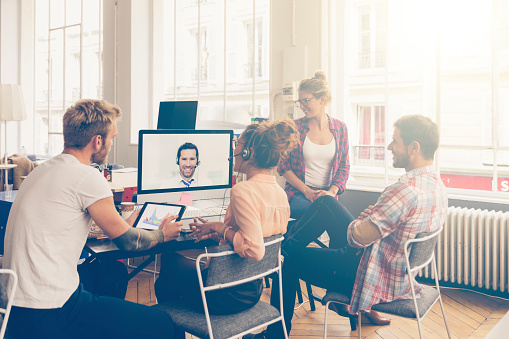 As work moves towards cloud computing and mobile devices, enterprises are scrambling to shake off old, outdated systems of communication and gravitate towards technological updates of which UCC solutions are growing in prominence to meet increasing demands for efficiency.
Wireless mobility has amplified productivity while also providing a cheaper option to expensive internet protocol phone equipment and operational costs. Arguably one of the hottest UCC solutions today is Skype for Business,
Skype for Business builds on the Skype VoIP service, which has been popular for years to connect family and friends from anywhere on the globe together over the Internet for video chat, voice calls and instant messaging. When Microsoft acquired Skype in 2011, alongside the original consumer offering, they also included a business application for Skype with their Lync platform. Three years later Lync was dropped, and Skype for Business was rolled out to combine the functions of both Lync and Skype.
The new platform offers a whole host of attractive elements for your business, from a new interface and streamlined controls to the ability to make audio calls using your desk phone, call monitoring and mobility between different windows as needed. The full Skype for Business window can be accessed even when on an active call, while a mini version allows you to monitor call progress, with capabilities to end or mute a call while still accomplishing other work.
Overall application of Skype for Business can significantly enhance your organizational output and increase your collaboration at an economically friendly cost. Some of Skype for Businesses best elements that can benefit your company includes:
Quality
Users are able to connect via high-quality video discussions and are able to effortlessly schedule online meetings or video conferences and can quickly turn around an instant messaging session into a video call. With resolutions up to HD 1080P for calls and meetings the platform also includes gallery view to chat with more than two people while viewing a video of all conference participants.
Mobility
Employees can connect and collaborate with anyone, from anywhere, on any type of device. This includes voice, video over wireless, rich presence, instant messaging, meeting and calling features from an intuitive interface for Windows PCs, Windows Phone, iOS or Android phones and tablets.
Availability
The platform's presence awareness allows you to see when colleagues and staff, suppliers and even clients are available for conversations. Scheduled meetings can be easily joined with one click from an Outlook Calendar or Microsoft SharePoint Online.
Security
Skype for Business features an extremely secure Intelligent Instant Message Filter which keeps both your network and Microsoft managed network safe.