Customer Relationship Management Software Improves Success Rate and Bottom Line
No matter how efficient your construction accounting and job costing software may be, it simply isn't built to help you effectively deal with sales leads and customer relationships. In a competitive construction marketplace, tracking and managing the sometimes-elusive sales process is increasingly becoming key to a construction company's success—and many firms are realizing that the old-school way of doing business just doesn't cut it anymore.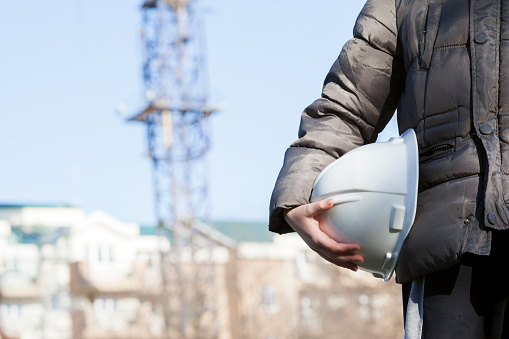 In order to manage potential clients, investing in reliable Customer Relationship Management (CRM) software has become a necessity in the construction industry.
CRM Offers Pipeline Tracking
The long-term health of any construction business depends on a robust pipeline of project bids—and more specifically, on bids that you have a chance of winning. With many contractors chasing down bids indiscriminately, you can bolster your competitive edge by using the data and visibility provided by an effective CRM program. If used properly, your CRM can distill the following information so you know when and where to target your resources to a particular bid:
What projects are we currently bidding on?
Where in the sales process is each potential project?
What is the due date on the bid?
Who has the advantage in each situation?
When was the last activity completed for a particular bid?
With a standardized sales process and a system that tracks important information and history about each account, your CRM software can equip you with the necessary information to make powerful assumptions and sound decisions—ultimately improving your chances of winning a particular project.
CRM software is a comprehensive customer management system, and it includes the following focus areas:
1. Accounts
Imagine having all your pertinent customer and account information in one place, organized according to company relationship. For example, you can classify your customers as prospects or long-term, and you can extend that categorization to your business partners to include subcontractors, architects, banks, general contractors and even competitors. With accounts organized under one umbrella, employees can easily find details on a particular client, bid or contract.
2. Contacts
Unlimited contact information can be added to each file so key players for each important account can be kept up-to-date in one convenient, centralized location. This way, each department's separate contacts are accessible by other authorized parties within your company, which reduces the downtime spent trying to track vital information from different branches of your operation.
3. Opportunities
When you decide on a potential bid, you can use your CRM software to create an opportunity for tracking the project. The opportunity mechanism holds valuable information such as:
Name of Opportunity
Value of Contract
Bid Dates
Type of Construction
Market Segment
Stage in Sales Process
Tasks to Be Completed
Information on Key Players
The Opportunity feature makes visibility of your bidding pipeline immediate and accessible, so you know what projects need attention and which ones were handled with success.
4. Sales Stage
To create a consistent approach to a winning bidding process, your CRM offers the following stages:
Qualification
Bidding
Proposal Development
Negotiations
Close
The sales stage also functions as a "to do" list and an archive, with items that help employees manage their tasks and their time in order to capture phone calls, emails, notes and other important communications during the process. Some CRM software systems offer a workflow feature to automatically designate when each task is to be addressed.
In our increasingly competitive construction industry, using CRM technology as a resource to manage leads and potential clients can make or break a business's success. If you're looking to win more bids and grow your construction company, customer relationship management software is worth a second look. Alvarez Technology Group, Inc. is your local managed IT specialist in installing and maintaining effective CRM systems for local construction companies. Contact us at (831) 753-7677 or send us an email at info@alvareztg.com for more information.