"Share the Love"— With Your IT Staff
Your IT department is crucial part of your business, but, sometimes tech experts don't get the appreciation they deserve.   How would your business survive if your technology suddenly stopped working? If this doesn't concern you it should.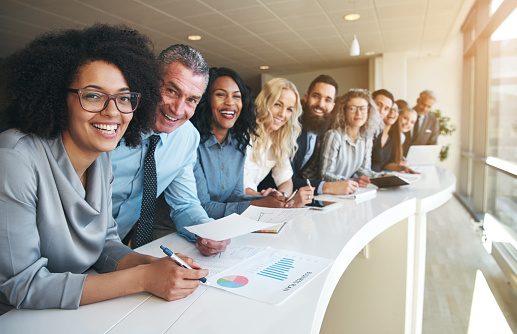 It takes a lot of skill and dedication to keep your servers, networks, and other technology working as it should. IT workers are the backbone of today's business, and they should be recognized for providing other departments the tools they need.
You know you're going to have technology problems at some point. It's time to own this, and the fact that your high-tech repair skills are limited.  You turn off your computer, wait 30 seconds, turn it back on, and make sure all the cords are plugged in.  That's all you can probably do.
These are the facts: Computers will break, technology will fail, and you won't have a clue what to do. Calling your IT expert is the only option. Whether you need help to find lost files, or figure out how to connect your printer wirelessly, your IT person will be there to help.
Celebrate National IT Professionals Day on September 19th.
Did you know that the third Tuesday of September is National IT Professionals Day? Why not take some time to show your IT staff how important they are to the continuing success of your business?
When was the last time you did this? Has it been a while? You're not alone. Today's IT professionals are often under appreciated by their coworkers and business owners. This continues to be so, even as their roles expand and the complexity of their responsibilities increase.
Four Reasons to Love Your IT Department  
Your data is your business. Think about it. Without the ability to store, collect, and access information, where would your business be? The truth is you'd likely be out of business. Data, whether it's the latest sales figures, or customer information, is crucial to keeping your business running smoothly. Your IT staff keeps data flowing where it needs to go by maintaining your network and protecting it from cybercriminals who want to steal your data.
They keep your communications connected. Your IT department does a lot more than just connecting wires, it connects employees with coworkers and customers. With peak-performing email, cloud PBX, online meeting platforms, your website, Internet and Intranet, your IT department keeps everyone connected so tasks can be handled quickly and efficiently. Whether you need help setting up a conference call, or you want a complete overhaul of your online ordering system, your IT department is always there to help.
They provide technology based solutions.Do you need to do something better, faster or cheaper, but you're having a difficult time finding a solution on your own? There's a good chance that a technological advancement is already available, but you don't know it. It's not your fault. New technology becomes available every day. It would be a full-time job to stay up to date. Luckily, your company already has people whose job it is to keep up with new tech developments: Your IT staff.
They provide IT strategies to help your company grow. You may not realize it, but your IT team is continually thinking about what lies ahead for your company. More than almost any other department, your IT staff must accurately prepare for the future needs of your business and envision where it's going. You can harness this forward-thinking expertise by consulting with your IT department regularly to discuss new opportunities.
After thinking about everything your IT department does for you, don't you think you should show them a little love? September 19 will be here soon— It's the perfect time to acknowledge their importance. Take them out for lunch, bake them a cake, or. at the very least, say "thank you." You know they deserve it.
If your IT staff needs help at any time, contact Alvarez Technology Group, Inc. in SALINAS at (831) 753-7677 or info@alvareztg.com.  We can fill in as needed, or be your complete outsourced IT Department.