Are you making the most of what Office 365 has to offer? The following tools and features can help to expedite the digital transformation of your business.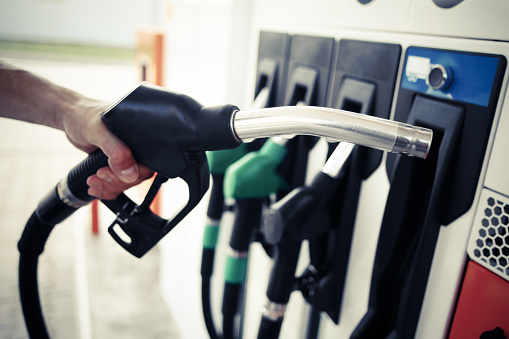 Technology is accelerating at a dizzying rate. While it is an exciting time to be in business, it can also feel overwhelming. Is your company embracing digital transformation, or are you in danger of being left behind?
Office 365 is used by many businesses; however, few are actually taking full advantage of all that it has to offer. There are some innovative features that could aid your business in making a quantum leap forward. These tools are revolutionizing collaboration, communication and content creation in the digital revolution. Consider how the following Office 365 tools could help you to transform and modernize your business operations:
Delve
Office Delve is an intelligent search feature that allows for finding as well as discovering content across the Office 365 platform. It does so in a much more interactive way than standard search, using personalized insights and Office Graph for power. With Delve, the information can also find you. Results are more efficient, intuitive, accurate and even inspiring. There are far more transparency and connectedness.
Delve has a bit of an AI/quantum computing component in that it can prioritize based upon information trends, your usage habits and even anticipate what will be relevant to you in the future. Delve is powered by Office Graph which uses machine learning to make this happen. With Delve, people are connected with their documents and actions so that you can all communicate better and work more effectively as a team. Delve brings an openness and transparency to work that can drive new levels of productivity.
Sway
Sway is a unique digital storytelling app for professionals. It allows workers and businesses to express ideas on a dynamic, web-based, interactive canvas. Its internal design engine permits the production of visually appealing and highly professional documents, presentations and reports with no need for a lot of formatting.
Include text, images, charts, graphs and videos by simply dragging and dropping onto the canvas. All of the work for your stories can be done within the Sway app, making content creation easier and more satisfying than ever before. Results can be easily modified, and Sway creations look amazing on any screen or in any browser. They can be easily shared just by sending a link.
Microsoft Teams
Microsoft Teams can also enhance collaboration dramatically. Teams is a chat-centric interface that functions as a hub to allow for better teamwork in some ways. Content, tools and conversations from across Office are accessible with the tool's workspace that's viewable by everyone on the team. Teams also supports video calls to facilitate live interaction either scheduled or on-demand. Individual team members and multiple teams can interact with this tool, and it works across a range of platforms.
Office 365 Groups
Office 365 Groups help with the connection of Office users with information, applications and colleagues required to accomplish more together than ever before. Office 365 Groups are open by default in Office to facilitate collaboration, discoverability and sharing. However, users can also create private Groups if they wish for confidential topics or sensitive content.
Office 365 Video
Office 365 Video offers a secure, company-wide space where users can upload, discover and share videos across devices, including mobile devices. This tool can help keep users informed and engaged in a way that makes an impact. Video facilitates clear communication of ideas and ultimately a more cohesive organization. Office 365 Video is powered by Microsoft Azure Media Services.
Microsoft Bookings
The Microsoft Bookings app works both online and while on the go via mobile devices. It assists businesses that operate on an appointment basis in providing their services to customers. Service-oriented businesses like law firms, dental offices, hair salons, financial services providers, spas, auto shops and consultants are just a few examples. This feature can help to make bookings easier, more accurate and more integrated with other areas of business. Microsoft Bookings is available with Office 365 Business Premium subscriptions.
Microsoft Planner
Microsoft Planner offers a simple, straightforward, visual way to help keep teams and tasks organized. With Microsoft Planner, teams can easily organize and assign tasks, create plans, chat and share files. Users can also set due dates and give status updates. Documents can be easily associated with specific tasks, edited together, and discussed in conversations.
The Office 365 tools presented here can make business communication and collaboration more effective than ever before. The workday flows more seamlessly and securely across a range of devices. Best of all, these tools are all integrated under the familiar Office platform. Content creation, management and storage are intuitive, unified and easily accessible.
If you're ready to accelerate your company's digital transformation, these Office 365 tools can add instant fuel. At Alvarez Technology Group, Inc. of SALINAS, our focus is on helping you take business productivity and progress to the next level. Are you ready to unleash the very best version of your business possible? Give us a call at (831) 753-7677, or send us an email at info@alvareztg.com. We look forward to being your partner in digital transformation for business success.