A hosted email solution brings enhanced customization, security, storage, data control, productivity, and more. Here are 6 signs it's time to upgrade.
New businesses looking to save money while in startup mode often use free email services. This is fine when an enterprise is just getting off the ground. However, there comes a time when a more sophisticated solution is called for.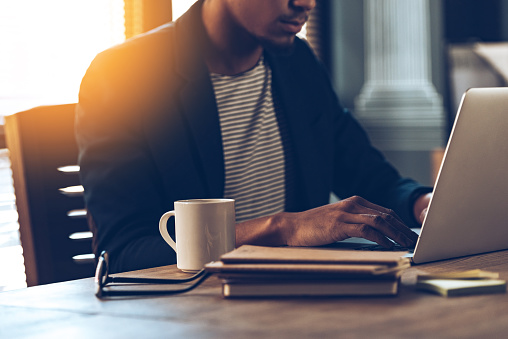 How do you know when it's time to upgrade from that free email solution? There are some telltale signs as your business needs grow and evolve. Whether you use Outlook or another free email provider, if your company is advancing, there will inevitably come a time when you outgrow free email solutions. The email requirements of an enterprise advancing in complexity and scope are very different from a startup.
The following are some of the most telling signs your company has outgrown free email:
1. Storage Issues
Most free email accounts come with a decent amount of email storage for the personal account user or a very small business. If you're close to maxing out the allotted storage with your free email solution, this is a pretty straightforward reason to upgrade to a professional email service with a higher capacity. Email storage should never be an issue for your business, and paid solutions are scalable as your needs change and expand.
2. You Want a Custom Domain Name
A custom domain name reflected in your business email addresses is vital to a professional appearance. Free services may save you a little bit of money, but you are sacrificing regarding professionalism by having a domain name related to a known free email service.
3. You Want Control Over Your Data
Nothing is really free, is it? The hidden terms of "free" email services usually include customer agreements that allow your data to be used for marketing purposes and other conditions specified by the email provider. Without realizing it, you may have agreed to have your email data mined for any number of purposes. At the very least, you are likely being advertised to based upon what's in your email correspondence. If you want to take back control of your email data, upgrade to a professional solution.
4. Security Concerns
Free email can also leave you open to security threats due to this access to your emailed data and personal information. If you're at all worried about the safety of your emails, attachments, and other information shared over email or within the account, it's time to upgrade to an email solution with enterprise-class security capabilities.
5. You Need More Robust Tools
Free email accounts will be limited regarding the types of tools and features you will have access to. Paid professional solutions allow for more refined user management as well as inbox management. Once you've configured your email in the ideal, streamlined manner for your needs, you'll have much more free time to use for managing and growing your business.
6. You Require More Dynamic File Sharing Capacity
A paid email service won't have the strict limits regarding file size and sharing that many free services have. You'll also be able to feel more confident about the security of the files being shared. With more dynamic and secure file sharing, you and your team will collaborate more freely knowing that confidential company data isn't at risk.
As you can see, "free" email actually comes with some hidden costs. If your business is feeling the pinch in any of these areas, it's time to upgrade. Hosted email solutions bring a range of exciting, productivity-enhancing features you just can't get for free. They're also more secure and professional. Elevate your business email to the cloud and enjoy enhanced customization, security, productivity and performance.
Are you ready to bump up your email capacity to business class? Contact Alvarez Technology Group, Inc. of SALINAS at (831) 753-7677, or send us an email at info@alvareztg.com. We look forwarding to assisting you in taking your business to the next level!