IT consultations aren't just for the "big guys." Startups and small businesses can benefit, as well. IT consultations can go far beyond simply providing technology information. The right consultant can help you lay out a roadmap for future upgrades, increase your employees' productivity, avoid dangerous security pitfalls that could tank your company, provide data storage services at the right price, and more.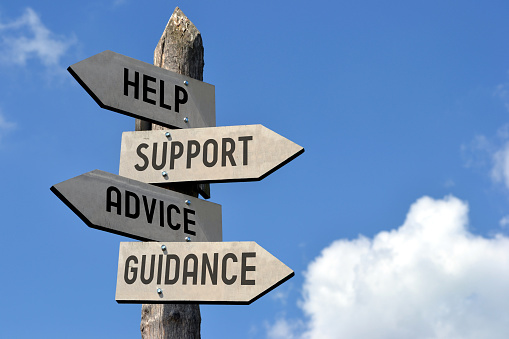 More business owners are turning to IT consultants to act as their Virtual CIOs.  Here's why:
Outsourcing IT Allows You to Focus on Your Core Offerings.
Relying on an IT consultant is freeing and reassuring for the small business owner.  They can sit down with a consultant and ask plainly, "All right, how can we truly benefit from outsourcing our IT? What are the options for a company of our size?" Newer ventures can benefit from outsourcing anything from payroll to data virtualization to software-as-a- service.  An IT consultant can manage the IT administrative details so you can focus on your core business capabilities.
Understanding IT Best Practices
With the advances in IT and ever-evolving technologies can be daunting for any business owner. Most don't have the time, experience or knowledge to select the right solutions on their own, especially if they don't regularly study the impact of new technology.
We see this issue in retail and hospitality companies where business leaders are very much focused on the brick-and-mortar world and aren't sure where the industry is moving in regards online tools. They wisely choose to spend their time on their own strengths, but when it comes to making IT decisions, these companies often seek the advice of an experienced third party who understands IT best practices.
Achieving Data Security Requirements
How well do you understand data compliance regulations in your industry? What about the requirements for doing business with customers in another country? (Yes, it can be very different from what's required in the U.S.) As a business owner or manager, you must be aware of all compliance laws and requirements. A consult with an IT expert can help you understand what's required and what isn't.  They'll work with you to design a strategy to ensure you meet current and upcoming compliance standards using the right IT services.
Guaranteeing Compatibility
Let's say that you're familiar with data and tech solutions: You know what you're doing and you're happy with the current tools you're using. However, you want expand, and this means adopting new IT solutions. When entering uncharted territory, an IT consultation is an excellent idea, not just to get new ideas, but also to make sure the transition will go smoothly. How will your old files be moved into a new system? Will you need to use different software applications? Can your new services work seamlessly with your current tools? Will you have to change data management or maintenance tasks? Finding answers to these questions on your own can be time-consuming and stressful. A consultation with experts is a better way forward.
Choosing the Right Data Backup and Insurance Plans
You probably know that you need protection for sensitive customer data — However, you may not know where to begin to do this, or if the security you're currently using is sufficient. IT consultations can tackle many security issues, and help you ensure your data is secure, and your business is protected. Your IT expert will make sure you have a unified plan that successfully backups your data on a regular basis and stores it securely offsite.
Purchasing data insurance is something to consider before you experience a data loss.  It helps companies recoup some of the monetary losses that occur as a result. However, it's necessary that you understand exactly what a data policy covers. (Hint: It doesn't pay off any associated fines.)  Your IT consultant will have the answers you need.
Scalability Solutions
Where do you see your business in five years? How about 10 years? The success of your business requires an IT roadmap that ensures your technology meets your needs years down the road. The reality is that many companies find themselves stuck with technology that doesn't meet their growing needs. Don't get caught in this pitfall. Instead, rely on an IT consultant to help you design a plan for the future. They will help you choose services that are easy to scale up (or down) as needed.
Are you looking for an IT Consultant in SALINAS?  Alvarez Technology Group, Inc. has the IT experts to help your business succeed now and into the future. Contact us at [email protected] or (831) 753-7677 to learn more.