Keeping your emails compliant with HIPAA regulations can be challenging, but it is essential if you want to avoid a hefty fine.
If you work in the healthcare sector, all of your online communications are governed by the Health Insurance Portability and Accountability Act (HIPAA). This ordinance was put in place to help safeguard patients' protected health information by limiting the amount of people that have access to it. Unfortunately, the regulations of this law can sometimes make it difficult to send and receive emails at your business. However, with a bit of planning and knowledge, you can ensure your company is fully HIPAA-compliant with all email communication.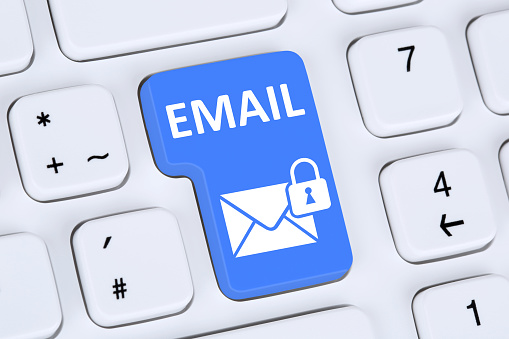 1. Use Encryption for Out-of-Network Emails
HIPAA section 164.312(e)(1) focuses on transmission security and requires you to take specific measures to guard against unauthorized access of information. This means that each and every email you send outside of your immediate network needs to use SSL-based encryption to ensure it can't be hacked.
However, this does not mean every single email you send needs to be encrypted. If you're just emailing patient data to another person in the office, all you need is a secure server.
2. Give Each User Their Own Account
While it might be convenient for users to share email accounts and passwords, it's actually against HIPAA regulations. Each user on the network must be assigned their own unique username and password so that you can more easily track and manage their access to patient data.
3. Keep Files Secure After Delivery
If you're sending over an email that includes an attachment, it's not enough to simply secure the data during transmission. You will also need to make sure the attachment is secured while sitting in storage. By doing this, it ensures that the only person who can access the document is the person to which it was sent. Using encryption storage prevents curious eyes from sneaking into a document not meant for them.
4. Avoid Phishing Scams
Unfortunately, if your email server gets hacked, you will be held responsible for any HIPAA violations. To make sure this doesn't happen, always beware of spam or phishing scams. Many of these scams will even disguise themselves as legitimate organizations, such as this current one pretending to be from the Department of Health and Human Services. To determine if an email might be a scam, always check the sender's email to make sure it is from an official email address. Additionally, be wary of emails that ask for confidential information or passwords.
5. Record All User Activity
By monitoring all user activity, it can be simple to perform audits and make sure everyone is following HIPAA regulations. Some information that you should look to include in this audit is the number, time, date, and IP address of logins. It's also a good idea to track the number of emails sent and received, in case there ends up being a problem in the future.
If you want to be 100 percent sure that your email is HIPAA-compliant, the best thing to do is to call Alvarez Technology Group, Inc. at (831) 753-7677. We provide encryption email services to many businesses in the SALINAS area. For more information, you can also email us at info@alvareztg.com to learn more.